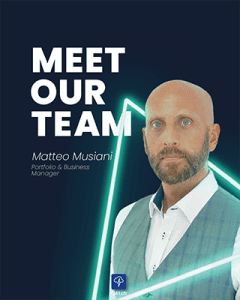 Matteo has worked on international projects in over 40 countries for over 20 years, gaining extensive experience in business management and development.
He gained the necessary horizontal and vertical expertise to meticulously and successfully manage a wide range of projects, and his experience as an entrepreneur helped to further solidify them. Matteo joined
C41.ch
in 2022 with the goal of coordinating internal and external stakeholders to ensure that all company projects are successfully secured.